HP-UX Operating System/Applications Support
Since beginning 30+ years ago, Beechglen specializes in providing mission-critical HP-UX enterprise systems support on all versions of HP-UX, add-on products, all HP-UX Operating Environments, and layered and open source software products. This includes 24x7x365 technical support and maintenance, customized patch assessment tools and implementation assistance, network problem solving, system tuning, and performance analysis. We take great pride in building long-term problem-solving partnerships with our customers.
In the mid-2000's, Beechglen partnered with the OEM transitioning numerous MPE/HP3000 applications to HP-UX/HP9000 at a time when it was strategic to do so. This familiarity on both platforms and history of providing technical support to these users is significant differentiation in the depth, familiarity, capabilities, solutions, and level of support Beechglen provides today.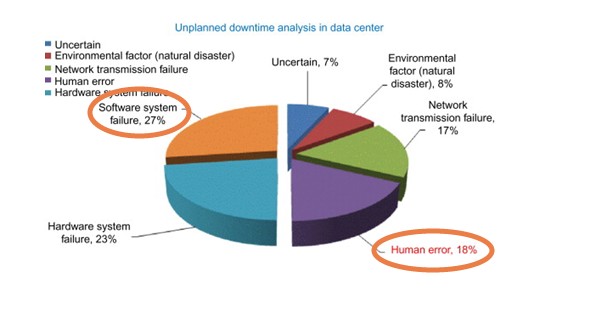 While many tend to focus maintenance and support solely on Hardware Failures, far greater occurrences of downtime are caused by Software Failures, Human Error, and Networking – All of which Beechglen provides value-added solutions and unmatched technical support.
Beechglen delivers assistance when it matters most! 

When you call us, you will speak with a technical engineer immediately and begin working to get your critical applications back up and running. Our team lives, breathes, eats, and sleeps MPE & HP-UX – it's in our DNA!! 
Other providers may offer just a remedial OS support option or just HW maintenance.

Beechglen understands from decades supporting these systems – providing unmatched depth and complete level proactive and reactive OS support capabilities is the only way to ensure uptime and reliability of your critical server applications

– for OS specific issues as well as HW failures and HW/OS dependencies on these incredible systems. 
Our solutions architects can integrate components of our robust services portfolio to tailor a value-creating solution far beyond just supporting your HP-UX environment, including custom system administration, encrypted back-up and data management, custom legacy-compatible SANs, hosting solutions, and disaster recovery for your HP 9000 and Integrity systems.
Beechglen provides support for HP-UX servers on PA-RISC and Itanium processing architectures on all HP 9000 and Integrity Series Models including:
rp- – – (rp3410-40, rp4410-40, rp7420, rp8420, PASuperdome)
rx- – – (bl860c-70c, rx1620, rx2620, rx2800, rx3600, rx4640, rx6600, rx7620-40, rx8620-40, Itanium Superdome, SD2)
7x (B,C, J class)
8x (rp24xx (A400, A500), rp54xx (L1000, 2000, 3000), rp74xx, rp84xx (N4000), D class, K class, T class, V class)

Spanning four decades, Beechglen has been a recognized and award winning partner and solutions provider in the Hewlett-Packard Partnership Solution Provider Program, Developers Software Showcase, HP Partnership Software Provider Program, HP Developer & Solutions Partner Program, HP AllianceOne Program, and others. 
Advantages to Beechglen Support:
24×7 Availability – Anyone can call with questions, problems, or issues. There are

no limits

on who can call! Operators, programmers, consultants/contractors

Predictive Monitoring and Health Check Service – As part of our support, Beechglen provides a wide variety of error, performance, and database monitoring tools, as well as our custom developed call-home software – AlertTool. We perform Serviceguard fail-over and patch dependency testing to ensure reliability and fail-over continuity utilizing NICKEL

Extensive HP-UX & MPE/iX Hardware Lab – We maintain a lab with one of every type of system we support allowing us to reproduce/isolate problems and test recommended solutions without risking customers' systems
Network Support – Support services include network configuration, debugging, and troubleshooting. Beechglen has developed extensive tracing utilities that map the TCP/IP traffic that the system processes
Crash Dump Analysis – We are experts at analyzing crash dumps, machine checks, and PIMINFO data. We have developed custom ADB/GDB/SAT/DAT macros to filter system information in the crash dump files
Patch bundling and patch implementation assistance – Custom developed patch assessment and dependency tools fixing deficiencies in typical assessments
Competitive pricing – Support for all MPE and HP-UX OS and add-on software, including Open Source products
Back Up Testing – As part of support at no extra charge, we include system recovery testing. This provides an independent certification that back-up media can recreate the production run-time environment
Open Source Applications – We fully support ported Open Source applications Apache, SAMBA, Open SSH, SFTP, BIND and many others
HP-UX 11.0, 11.11, 11.23, & 11.31 System Checks and other Professional Services Included with Support
Over decades supporting HP-UX in the most demanding environments, Beechglen has continually updated and modified NICKEL shell collection script to provide unmatched and comprehensive HP-UX support.
Many of our clients know system checks, performance analysis, and configurations are all parts of our complete support solution. If your software and/or hardware maintenance provider isn't doing this semi-annually, they're setting clients up for failure or are looking for other add-on billing opportunities that should be a standard component of comprehensive support. System checks give us an invaluable snapshot history of what the system looked liked over time – especially  when someone says, "We didn't change anything!"
Boot Disk – Wouldn't it be nice to know if your alternate boot disk is set up correctly . . . before you need to use it? Many times the boot disk in a server isn't set up correctly and when it's needed after a primary root disk failure, the customer has to scramble to find an ignite tape since they were expecting to boot off the alternate root disk.
Patches – Are the patches at the latest rev? HP left the best patches possible when they made obsolete the previous operating system versions. We check to  make sure all patches and drivers are at their potential best and make recommendations based on our custom-developed and proprietary patch assessment tool  fixing known and unknown deficiencies and corresponding dependencies.
LVM – LVM has no stale extents? This is a task a sys admin needs to check constantly to make sure data is being safeguarded at all times. Sys admins can  use our free System Check software to check the entire disk subsystem for any potential problems. Simply looking at all the LVM vg's can be time consuming.  However, our program identifies any problem immediately and looks for other LVM issues.
Drivers – Are drivers current? Can the base product be out of date and the patches be current? – this happens all the time. We check base products, hardware drivers, and patches to put your server at optimum level for the best up-time possible.
Many additional items are also reviewed with our free system checks.
Please use our connect link on our web page, send an email to info@beechglen.com, or call 513-922-0509 to arrange to get your Free System Check script sent to you.